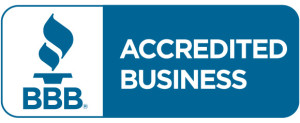 Consumers' expectations of a standard website have changed quite a bit recently. They want your
website to look professional
and be user friendly no matter which device they are using: desktops, laptops, smart-pads or smart-phones. We've noted that as the screen sizes of computing devices get smaller, the viewers' attention span gets shorter as well. Therefore, it is critical to capture their attention and interest in the first 10 seconds upon arriving at your website. Otherwise, their next stop would be that of your competition.
An effective website design is one that looks professional, has great content and displays consistently on different web browsers (Google, Firefox, Internet Explorer, Opera, and Safari). It loads fast, is optimized well and is user-friendly. Within 30 seconds of landing on your website, any visitor should be able to understand what products/services you are providing; otherwise, they may lose interest and leave your site. If your current website doesn't have the attributes mentioned above, you should give our Minneapolis web design team a call at (612) 590-8080; we will revamp your website correctly to help you gain, retain and convert new visitors into customers.
Our website design company provides reliable and professional web services. We can also help place your website on the Internet's most important real estate location: Google's page-one. Let our Twin Cities web designers prepare your website for online marketing success.