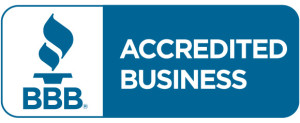 Those who were referred to us by our current clients.
Those who have been in business and the "school of hard knocks" long enough to recognize a quality provider among a crowd of lip-service providers.
And those who learned it the hard way with a cheap website design provider. They now need someone like us to clean up the mess, and get their project done right.
If your situation resonates with one or more of these three groups, you know what to do. Otherwise, here is a list of important things you should know and perhaps the reasons why you should choose us:
1

Custom Website Design vs Duplicated Template Website Design:

When people first explore web design services, many don't realize that there are two different web design products out there. And they are significantly different in terms of quality and price. Since most people (at first) don't know the difference, they often go with the cheaper alternative; then as they begin to use their duplicated template website, they often encounter technical problems and later discover that their competitors or other businesses have websites that look similar to theirs. This is where a templated website prevents you from establishing your own unique image and brand identity.

If customers are aware of these issues ahead of time, most would choose a custom website design. Template sites are often not user-friendly, which is frustrating, and it can cost the site owner more than just time and money, it can also damage their reputation.

Today consumers expect every business and organization to have a professional website. And they often associate a bad website with a poorly run organization, one where the people behind it don't take their business seriously. So it's extremely important to invest in a custom website design to present your organization professionally. It is well worth the additional investment of a custom website design. Your web site's design is protected, you own the Copyright to that design. Your provider will not duplicate your design, and cannot sell it to anyone else. Your website is custom-designed specifically to your needs and your organization's needs. — At ProWeb365, custom website design is our specialty.

2

Take Control of Your Website:

It's often frustrating to have to wait for your provider to make simple changes to your web pages, while charging you a fee for doing it. Also, these changes are things you could do on your own, if you only knew how. Changes like: swapping out images, rewording paragraphs, or changing a price on a products page. If you're busy and would rather have your provider do that, that's great, but for many small organizations, having to pay every time a change is needed, can be too expensive.

To avoid this, make sure your provider agrees to give you control of your website, so you can make most of those changes. From the start you should look for web design companies that specialize in Content Management Systems-based (CMS) website design. With a CMS website, you can make simple changes easily, without needing programing skills. Also, be sure to look for providers who will coach you on how to make changes to your site. This will help you manage your CMS website effectively. – ProWeb365 includes our coaching in every web design project.

3

Search-Engine-Friendly Web Design:

Today, the majority of consumers find the information about products and services they need online, via keywords they look up on search engines (Google.com, Yahoo.com, and Bing.com). If a website is built without a smart on-page optimization strategy, no matter how great the site looks or functions, search engines will have a hard time indexing and categorizing your webpages; thus, your customers won't be able to find you. Many people have invested money into professional looking websites, but haven't seen significant response, and poor web-page optimization is often the reason.

To avoid this, seek out providers who specialize in both web design and internet marketing, and are capable of building you a search-engine-friendly site. To further fine-tune your search for more qualified providers, look for ones whose own websites rank in the top 10 of the Google search engine for the keywords related to their business. For example: Google search a couple keywords: Minnesota web design and Minneapolis Internet Marketing, and you can see where ProWeb365 ranks.

If a provider is skillful enough to maintain their company website ranking on Google's top 10, they will most likely have the strategic expertise to build you a search-engine-friendly website was well as the ability to push your site's ranking up into Google's top 10.

4

Fast IT Supports:

Many web support teams still take too long to respond to their clients' needs. In today's fast moving environment, slow customer IT supports can hinder the success of a small business website. Any web support team that takes more than 72 hours to respond to their clients' needs is not moving fast enough. At ProWeb365, we respond to our clients in 36 hours or less for regular IT needs, and in minutes or less for more crucial matters. If something is important enough for you to contact us, it's important for us to respond to you in a timely manner.

5

Consolidate to Save Time and Headaches:

It's best to find a provider who offers the full range of web services. From web design to domain registration, from web hosting to web maintenance, and from brand marketing to online marketing/SEO. Having one provider who can comprehensively manage your website needs, will allow you to be more efficient, and effective.

6

Get the Most Bang for Your Buck:

If you could choose a provider among many who specialize in some or all of the following: web design, internet marketing, brand marketing, business development, and business management to work on your project, which provider would you choose? You would likely choose the most well-rounded provider. The one that not only understands web design and internet/brand marketing but also understands business development and management. They could quickly understand your business model and unique obstacles and would have a diverse perspective to help them come up with optimum solutions to solve your marketing challenges. This is how you get the most out of your investment. Don't overlook this important factor because it is critical to your on-going operation, marketing, and success. — ProWeb365 is the well-rounded  partner you need on your team. Here are a couple of examples for what clients have to say about us:

"When I first met with Phong I was about to throw the towel in on my business. I had been plagued with problems on my website, developers that couldn't deliver what they'd promised, expensive overages and countless delays. I was about to shut the business down when a friend connected me with Phong. I learned more from him in one hour than I had learned from everyone else I had worked with for 2 years.
No one had ever spoken to me in a way that made total sense and resonated with me. He took over my website and redesigned it in less that a week and it was amazing! He stayed true to his (very reasonable) quote and delivered a product way above my expectations. Phong is now in the process of implementing a digital marketing strategy that is innovative, methodical and thorough. We are on our way! He's professional and passionate about what he does and he sincerely cares about his clients. I'm convinced that if I hadn't started working with Phong and his amazing team at ProWeb365 I would have let my dream go. "

Mary Mentzer – Owner of EatDrinkAndMeetMary.com

"ProWeb365 genuinely seeks to learn what you're looking for – not just in a website – but where you're hoping to take your business. They ask questions to get a better sense of where you are and where you're headed, and then use that information to inform decisions about how to encourage your visitors to interact with your website. Working with ProWeb365 did more than make me happy with my new website's design, they helped me better understand how to leverage my website to grow my business and create a better experience for my customers. I highly recommend ProWeb365!"

Donny Rowles, Hey! Original Television. www.DonnyRowles.com

"We sought out ProWeb365 as a new small business wanting to build a website. After providing a basic framework for what we wanted to include, Phong Nguyen from ProWeb365 really helped us tailor the overall design and content of the website to meet our needs, and we are pleased with the results. We found Phong to be very pleasant to work with. He has been patient, helpful, organized and professional. Phong has been prompt with addressing our questions and providing follow-up answers. In addition, Phong provided excellent practical insight and advice based on his own experiences in website management as well as other facets of operating a small business."

John & Debbie O'Meara — AutoimmuneAngels.com

7

Find a Proven Provider:

Although it is tempting to go with a cheap provider, you should not let price be the only criterion in your decision on who to choose. If you don't want to be disappointed, look for providers who have a proven track record with their products and services. Go to the provider's portfolio page, pick out a few of their clients randomly and call for references. Be honest about your intentions when talking to them and you will likely get honest, candid feedback.
Above is a list of important features we take pride in providing to our clients and the reasons why people choose us over other providers. If you are looking for a professional, reliable, and affordable web design service to promote your website effectively online, contact us at info@ProWeb365.com or (612) 590-8080. When you choose our Minnesota web design team, we promise you will always receive personal and professional assistance during every step of your web design project, and beyond.