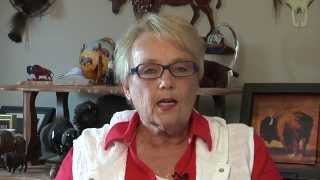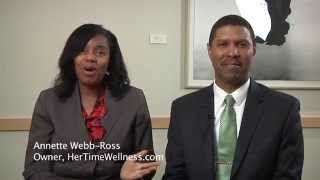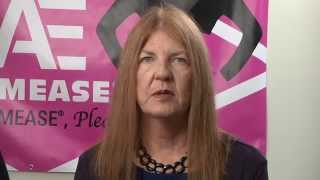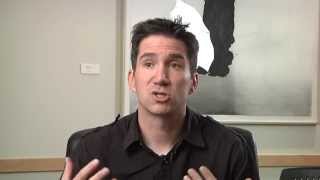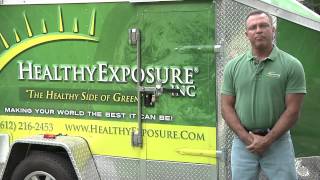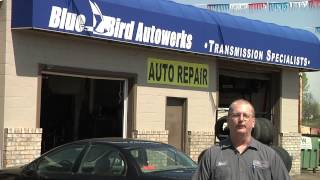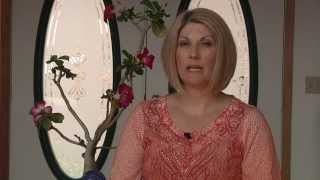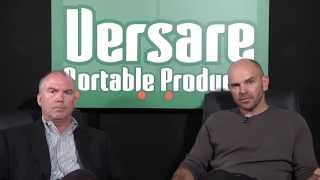 "Phong at ProWeb365, really took on a lot when he agreed to do our non-profit website. It was very involved and challenging but he was always easy to work with and followed my direction and ideas. He is only a telephone call away and responds quickly to my changes and updates which are many. The company has even upgraded the site at no cost and that upgrade really was impressive. I would recommend ProWeb365 to anyone that needs a great website. "Sharon - www.MNSafeDriving.com
"As a grassroots, non-profit organization with a limited budget but big dreams, we initially found it extremely difficult to find a website developer who was able to both grasp and implement our vision. ProWeb365 not only understood our goals and objectives for both the design and structure of the website, but their in-depth technical ability and creative skill allowed us to launch an interactive and unique website that made it appealing to our current and future donors and volunteers. Since the launch of the new design, we are getting only positive feedback from our users. ProWeb365 developed a site well beyond our expectations."Caroline Nguyen Ticarro-Parker – www.CatalystFoundation.org Co-Founder & Executive Director
"We were having a difficult time finding a web site developer that could meet our very strict demands. By referral, we contacted ProWeb365 and found them to go above and beyond the call of duty for our needs. We can't tell you enough about the services they provided for us. Not sure how many companies will meet with you and work until 11pm on more than one occasion, or find a company that actually meets ALL the deadlines. ProWeb365 was very cost effective, prompt, friendly and had professional service. If you are like Unlimited Color Chrome, you know that professional service is essential in today's business. If you want a web developing company that can go above and beyond your expectations, then ProWeb365 would be your best choice."Tim & Kim Landry – www.UnlimitedColorChrome.com Business Owners
"Our business website needed an overhaul and we cannot be more pleased with the professional job that ProWeb365 did for us. From the beginning to the end of the project they were always available to help and answer any and all questions no matter how small. I would highly recommend this company to design your website, you will not be disappointed." Joyce W. - www.NorthfieldAutoBody.com
"Thanks to ProWeb365 the new website at Blue Bird Autowerks is the website we have been looking for. This site is easy to use and looks great. The team at ProWeb365 did a great job. Phong and his team took the time to see what we were looking for in a website and made it happen for us. Seeing is believing, so check it out at BlueBirdAutowerks.com" Thanks and GREAT JOB! - Kevin Willhite at Blue Bird Autowerks
"Phong was very friendly and eager to learn how his company could tailor a website to meet our firm's needs. Phong was prompt in answering my questions and completing our site. I appreciate the opportunity to work with Phong."David J. - www.HJJLaw.com
"Phong and ProWeb365 have been a great asset to the Northfield Cannon Valley Lions Club. We are looking to find new members and thought we'd reach a younger audience with a website and using more social media. He has a great program offering nonprofit groups a huge discount on their websites. We were easily able to find businesses to be sponsors for us too which brought the cost to nothing for our group! The website was done so quickly and they did a wonderful job! I tell all my friends and other business owners about the great service Phong has provided through ProWeb365"The Northfield Cannon Valley Lions Club - www.NorthFieldCVLionsClub.com
"I can't say enough good things about my experience with Phong and the very service minded organization, ProWeb365. They have created the perfect website that speaks for itself. More importantly, they did it with accuracy, speed and incredible service. Phong was prompt in answering email and phone messages. He was very clear and educational when explaining the services his organization offers, and his follow up was amazing. This kind of service is seldom seen in business's these days. 
Best of all, we have seen tremendous growth in our organization since Proweb365 renovated our web site. People who visit always comment about the great website, that it's very informative, attractive, and easy to use."Thanks Phong!  Sarah K. - www.NorthfieldDayCareCenter.org
"ProWeb365 genuinely seeks to learn what you're looking for – not just in a website – but where you're hoping to take your business. They ask questions to get a better sense of where you are and where you're headed, and then use that information to inform decisions about how to encourage your visitors to interact with your website. Working with ProWeb365 did more than make me happy with my new website's design, they helped me better understand how to leverage my website to grow my business and create a better experience for my customers. I highly recommend ProWeb365!"
Donny Rowles, Hey! Original Television. www.DonnyRowles.com
"As a young entrepreneur I understand the importance of creating a positive digital presence. But, I was not generating cash flow sufficient enough to build a site that embodied my vision to the fullest. Proweb365 gave me the ability to build a strong brand image on the Internet far cheaper than any company I obtained a quote from. Furthermore, they put a personal touch on a very cold industry. They were always available to answer questions or make quick changes. I couldn't be more pleased with the end product and service I received. Thanks Proweb365 for giving me the finishing touch I needed to grow my business."
Dan / CEO Speed Demon Sportbikes / www.SpeedDemonLA.com
" I'd be happy to recommend ProWeb365 to any business looking to develop an E-Commerce website. Phong and his team built a state of the art site for my business using a Magento platform, and did it for an unbeatable low price. They have been quick to respond to my questions and concerns, and have offered professional advice about search engine optimization and online visibility. Most importantly, they have taken the time to teach me how to manage the admin panel for my site. As a new business owner, I would have been lost without this additional level of service.  ProWeb365 gave me a sophisticated product at an affordable price, with exceptional customer service - I couldn't be happier.  Thank you Phong! "
Lisa L. - www.WarmEmbrace.com
" I am very happy to share my complete satisfaction with Phong and ProWeb365. They did a terrific job on our new website, going way beyond my expectations. The website looks terrific and functions very well. I was so impressed that Phong was always available through the entire process. He helped me to learn many aspects of web design that I did not know. I really enjoyed being able to discuss the design in depth and ProWeb365 did a great job of making the website look exactly like I wanted it to. I would highly recommend Phong and ProWeb365 to design, redesign and host anyone's website. I'd gladly share my experience with them to anyone. Thank you Phong and ProWeb365! "
Vicki Gatling, President Hands Offering Hope Foundation - www.HandsOfferingHope.org