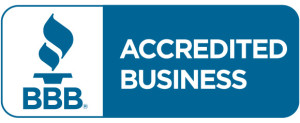 It is easier today than it was even a few years ago, to get a basic website. Every day, thousands of new sites join the internet. The web is getting more crowded, and to make your website stand out you may need to try a different approach to your website's design and development. Our team of proven digital marketers can help you establish an effective website presence, instead of just designing a standard, basic website.
Your goal is probably to gain customers through your website. So your site should be built to do more than just look good. It needs to communicate effectively with your target audience and be well-optimized for search engines. If not, you may be wasting your time, and money, and headed toward disappointment. To avoid this common mistake, we believe there are some key approaches quality web design providers should take, if they are really going to deliver an effective website presence for you:
They take time to learn about your organization, your needs and goals, and then consider all of them carefully before making recommendations. Providers who do not go through this first step, and are too quick to just give you a quote or a web design package price right away, are often not interested enough in your success.
A good provider will assign a strategic marketing person to meet with you to further gather your information prior to offering a plan. Why? Because intelligent marketers understand that YOU know more about your business and customers than they do; your input is the most important factor, and shouldn't be glossed over in their initial analysis. You want a provider that is not afraid to ask whatever questions they need to, to fully understand an element of your business, or industry.
Solid providers provide official service agreement contracts for you, which lay out everything they will do for you, related to your project.
Today, consumers' expectations of what makes a good website have changed quite a bit. Your website must not only look professional, but it also must be user-friendly – regardless of which device they are using to view it: desktops, laptops, smart-pads or smart-phones. And as the screen sizes of their computing devices get smaller, viewers' attention spans get shorter as well. So it's critical to capture their attention and interest in the first 10 seconds they spend on your website.
An effective website design is built for its audience, looks professional, has great content and displays consistently on different web browsers (Google, Firefox, Internet Explorer, Opera, and Safari). It loads fast, is optimized well and is user-friendly. Within 30 seconds of landing on your site, visitors should be able to understand the products and services you provide. If your current website doesn't have all the attributes mentioned above, you should give our Minneapolis web design team a call at (612) 590-8080; we can revamp your website to help you retain your existing customers, and convert visitors into new customers.